January 5-6, 2019
Myrtle Beach, SC
The Myrtle Beach Kickoff Classic will be held January 5-6, 2019 and will have Club divisions in all ages 13-18. Play on Saturday will be in AM or PM waves, with playoff brackets on Sunday. Registration will be available on Advanced Event Systems beginning November 15th. With 16 courts at the beautiful Myrtle Beach Sports Center, we will be able to accommodate 128 teams. All play will be on site at the sports center and first referees will be provided.
Registration
Registration will be available through AES on November 15. Entry fee is $375. Please note that age groups may be combined based on number of team entries.
Schedule
Play on Saturday will be divided into AM and PM waves. The AM wave will begin at 8AM and PM wave will begin at 2:30PM. All teams will advance to playoffs on Sunday.
AM Wave – 8am start time
14 Club
15 Club
PM Wave – 2:30pm start time
13 Club
16 Club
17/18 Club
Schedule is posted on AES:
https://results.advancedeventsystems.com/event/PTAwMDAwMTY1OTk90/home
Formats/Rules
All matches start at zero, matches during pool play will have a 2-point cap. Playoff brackets on Sunday will start at zero and do not have a cap.

Professional R1 will be provided for each match.
See all formats/rules.
Admission/Tickets
Ticket costs are as follows.
Adult 2-day pass: $15
Adult daily ticket: $10
Child (ages 5-18) 2-day pass: $10
Child daily ticket: $7
Children 4 and under are free
Tickets can be purchased Friday night during team check-in times, or all day Saturday/Sunday. Cash, checks, and credit cards accepted.
Team Check-In
Team check-in will be held from 6-8:30PM on Friday night and from 7:30-8:30AM on Saturday morning and 1-2PM on Saturday afternoon. If your team plays in the AM wave on Saturday, we strongly suggest that you check-in on Friday night to avoid any delays. Team parent or coach may check the team in, but must pick up all materials at one time. For check-in, you must bring a copy of your USAV webpoint roster.
Food & Seating
Food, tables, and coolers are NOT allowed in the facility. Food tables are NOT allowed to be set up anywhere inside the convention center. Players may bring in water bottles in their backpacks.
Portable sport chairs are allowed but space is limited. Seating will be provided around each court. If your team is not playing, please allow spectators for teams that are playing to sit. Please note that tournament directors may ask spectators in portable chairs to move if they determine that the teams' playing abilities are hindered.
Athletic Trainers/First Aid
There will be an athletic trainer on-site throughout the tournament to provide pre-game taping and injury care for players. Ice will be available for post-game care and injuries.

About CaptainU
Since CaptainU was founded in 2008, over 2 million high school athletes have used their platform to promote themselves to college programs. Currently, over 3,000 athletes commit to colleges each month using CaptainU. Their networking platform provides players and parents a tool to manage the college recruiting process and maximize their exposure to college coaches at the upcoming tournament.
Myrtle Beach Kickoff Classic
Have questions? Contact: help@captainU.com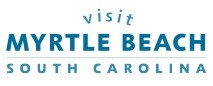 Come for the Games, Stay for the fun!
What a better location to support your team with all the activities the Myrtle Beach area offers.  60 miles of sun, surf and sand are not the only things the Myrtle Beach area has to offer.  Whether you are ready to relax by the beach or take a ride on a jet ski, the Myrtle Beach Area offers it all. Check out all the in between games/competitions. There are so many fun activities to choose from, it'll be hard to do it all.
Visit the visitmyrtlebeach.com/things-to-do to find out more about fun-filled entertainment options, 100's of restaurants, shopping and so much more!  Come play, stay and dine in the Myrtle Beach area and see what all awaits you in between competitions.
Vendors
If you are interested in vending at the Kickoff Classic, please download our vendor information and return application to kim.christman@c1vb.com